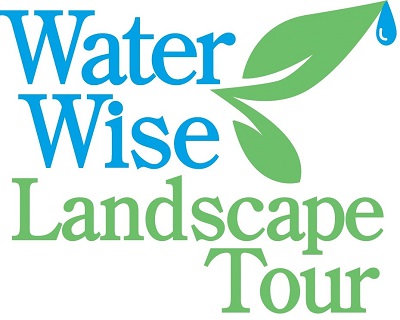 Overview
The Water Wise Landscape Tour is an annual educational tour of residential homes with drought-tolerant, native, and adapted landscapes. The tour is free of charge to residents to visit homes.
Location
Plano, Texas
Year Implemented
2014
Program Details
Implementation Process
The City of Plano modified a Dallas Water Utilities program to meet their needs. The city changed the program from a contest with awards to an invitation-based tour, which significantly reduced the amount of time spent recruiting landscapes, judging landscapes, and acquiring sponsorships for prize donations.
City staff implemented one spring tour in 2014, one spring tour in 2015 and their first fall tour in 2015. The city will continue to move forward with a fall tour because it was easier to recruit landscapes and showcase plants that have survived the summer. Also, attendees still have time left to plant in the fall.
Motivation for Implementing Program
The City of Plano initially hosted the tour at a time when they were entering strict watering guidelines for the summer. The City wanted people to see their options for drought-tolerant plants that needed little water. The tour continued after restrictions were lifted because many of Plano's homes are at the point in their landscape's "life" that they are ready to be replaced or upgrade. Lots of homeowners struggle with shade trees killing their turf. Plano wanted to provide a variety of options showcasing attractive, low-water plants so that homeowners had options when replacing landscapes.
Funding & Costs
The costs are mainly promotional in nature. Costs could be as little as $1,800 and as much as $9,000 depending on how much is spent on promotional advertising. Materials costs are signage, plant signs, binders with materials, books, volunteer thank-you gifts, and homeowner appreciation gifts. One full-time staff person is required to run the tour, which the City of Plano funds out of their Sustainability and Environmental Education department's education/outreach budget.
Short and Long-Term Benefits
Residents understand what drought-tolerant landscaping looks like
Residents gain new ideas to transition their landscapes to move water-efficient landscapes
Higher attendance at gardening classes following the tour
Long-term increase in the number of landscapes using drought-tolerant plants
Long-term decrease in outdoor water usage
Lessons Learned
Locate landscapes near each other to minimize drive times
Select landscapes that showcase or answer questions that your residents have (i.e. what to do in shade, artificial turf, etc.)
Recruit friendly, talkative volunteers, not just people that like to garden
Select homeowners who want to share their landscape, are available that day, and are excited to share their story
Develop handouts for each landscape that provide descriptions of why you've selected each landscape to help visitors know what to expect
Tracking the number of unique visitors is difficult - use clickers at each house and take the average
Have a survey for people to complete on site or afterwards to help improve year to year
Create labels for plants
Consider hosting gardening classes after the tour to give visitors additional education opportunities to turn their new interest in water wise landscaping into a behavior change
Participation
Spring 2014 - 1,650 visits to yards
Spring 2015 - 600 visits to yards
Fall 2015 - 900 visits to yards
Program Outcomes
The City of Plano received very positive feedback, and people look for the tour each year.