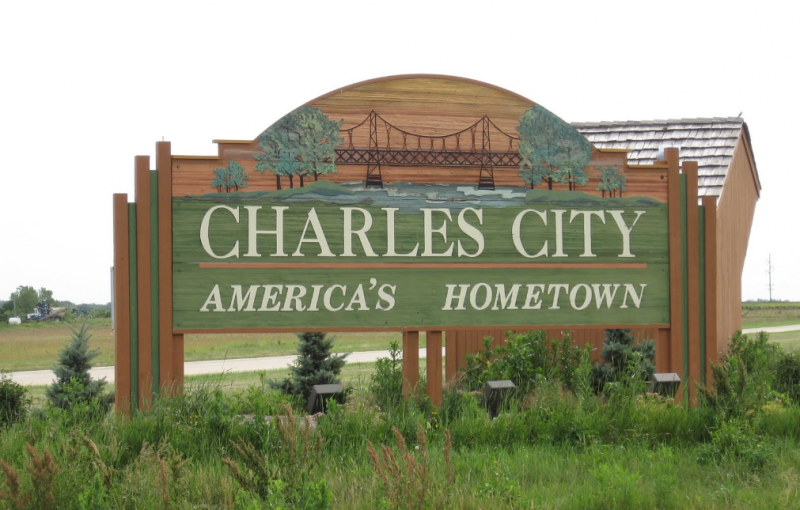 Overview
The downtown historic residential district of Charles City, Iowa was suffering from aging streets and stormwater catch basins. Charles City retained the Conservation Design Forum (CDF) to develop a comprehensive plan to address the prevailing streets and stormwater challenges and evaluate the expected performance of the existing and proposed plans. The CDF worked with the City to develop a permeable streets plan for a 17 block area of the City. Plan alternatives included permeable paving, parkway bioretention, bioretention intersection narrowings, and infiltration beds.
Location
Hulin St. & N. Joslin St.
Charles City, IA 50616
Completion Date
2009
Program Details
Design Firm
Conservation Design Forum
Landscape Architect
Thomas Price
Land Use
Residential
Retrofit
Project Type
Transportation
Corridor/Streetscape
Size
Greater than 5 acres
16 Blocks of street ROW (Right of Way)
Construction Cost
$ 3.7 million
Design Features
Bioswale

Porous pavers

Curb cuts

Cobble infiltration at each intersection

Bottomless alley trench grates
Community Benefits
Reduced flooding in the streets

Beautified streets

Reinforcement of City's efforts to "Go Green"

Preserves and maintains historic character of the neighborhood
Sustainable Features
Permeable roadway surface

Gravel storage layer below pavement

Cobble infiltration

Alley trench grates

Narrowed pavement

Increased vegetation

Bioretention
The Conservation Design Forum prepared models and conducted the hydrologic design of the system to capture runoff from streets, yards, and alleys and provide complete infiltration for the 2-year storm event. Peak discharge for the 10-year storm will be reduced by over 90%. Reduction in stormwater runoff, also reduced replacement of the existing storm sewers. The final project included permeable paving streets, parkway bioretention, and cobble infiltration beds.

Future of "Green" in Charles City
This project is the first of several green infrastructure initiatives in Charles City, including green streets, riverfront park expansion, and a downtown whitewater course that will replace a low head dam. All of these measures are structured to add value and amenity to the city, while at the same time improving water quality and reducing flooding. This in turn is helping to establish Charles City as a progressive, green town, and attracting new business and employment interested.
Location:
Joslin Street & Hulin Street, Charles City, IA